A CELEBRATION OF BIRDS, DOGS AND GUNS
Saturday, February 22, 2014
1-6 PM
Zumbrota's Historic State Theatre
96 East 4th Street, Zumbrota, MN
ADMISSION $25.00 – Tickets will be available at the door!
Online Sales end at 6 AM February 22.
Tickets are non-refundable. Your printed receipt is your ticket.
Questions? Call 507-732-5210.
Keynote Speakers
Tom Davis: Author of numerous books including "Tattered Autumn Sky" and "Why Dogs Do That"; contributing writer for Sporting Classics, Shooting Sportsman, and Pheasants Forever. Editor at Large Pointing Dog Journal, 6X Ellis Henderson Outdoor Writing Award.
Larry Brown: Author, books include "A Pheasant Hunters Notebook" and "Wingshooter's Guide to Iowa"; contributing writer, Pointing Dog Journal (Gun Forum), Double Gun Journal, Shooting Sportsman, Ruffed Grouse Society and Pheasants Forever. Contributor to "A Passion For Grouse" (Gun Chapter).
Tom Prawdzik: Grouse Hunting Legend, unique 54 year journal of grouse hunting, featured by Tim Lintz in "A Passion for Grouse," retired Michigan wildlife biologist.
Topic Speakers
Scott Berg: How to choose a puppy.
Brett Edstrom: MN Grouse Dog Association, "Field Trial Fun."
Jeff Smith DVM: Are you ready for an injury in the field?
Q&A Session with all speakers
BOOK DRAWING: "A Passion For Grouse"
Meet Nationally Known Outdoor Artists
Noel Dunn • Watercolor and oil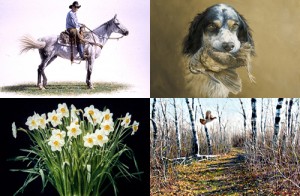 Dave Moore • Bronze sculptor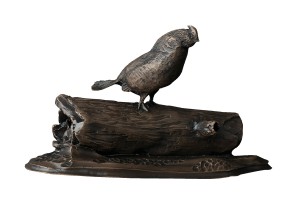 Featured Video

—The 2013 National Championship Field Trial at the Ames Plantation (60 min)
Proceeds benefit State Theatre Renovations
Be sure to enjoy other featured events in Zumbrota, including "Remembering the Apron" at the Zumbrota History Center, http://www.zumbrotahistoricalsociety.org/events.html