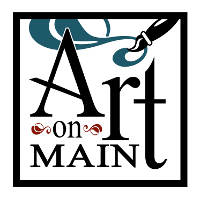 The Zumbrota Area Arts Council (ZAAC) is bringing art to the main street of Zumbrota. This is an exciting opportunity for artists to show their art to thousands of visitors and residents in our area. Your artwork could be chosen to be reproduced in full color on a banner which will hang from one of the lampposts on Main Street in Zumbrota. ZAAC has sponsored this project for several years. The generosity of amazing artists has helped ZAAC with restoration of the Zumbrota State Theatre.
Up to 24 works of art will be chosen. Each art piece will be printed on a 48" tall by 24" wide banner. Banners will hang in Zumbrota from June to October 2018.
The artists' original artwork will be displayed at local businesses throughout the summer. The original artwork and the banners themselves will be sold at the closing gala celebration / fund raiser. All the proceeds from this sale will go to ZAAC State Theatre Restoration Fund.
Hundreds of brochures showing the artwork and giving information about the artists will be distributed throughout our area. ZAAC and Zumbrota businesses will promote this event regionally. A website will be developed to display the artwork.
All entries must be received by April 16, 2018
Download 2018 Call For Artists Entry Form and More Information
Download: "2016 Art on Main" brochure (low resolution 700 Kb)
Download: "2016 Art on Main" brochure (high resolution 9 Mb)