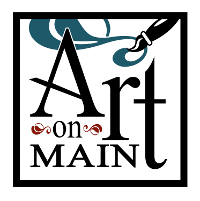 The Zumbrota Area Arts Council (ZAAC) is bringing art to the main street of Zumbrota. The streets of Zumbrota will once again become a public art gallery for the summer of 2020. Banners featuring the work of talented local artists will brighten the city streets. The banners will be displayed on light poles on Main Street in downtown Zumbrota from June through mid-October. All of the original artwork which inspired these banners will be on display on our website.
Businesses and individuals can sponsor a banner. Names are displayed on one side of the banner. If you would like to sponsor a banner, please click HERE or contact friends.of.the.theatre.zaac@gmail.com
Call for Artists and application
In 2011 ZAAC purchased the historic State Theatre in Zumbrota. Proceeds from the ART on MAIN project will help fund the theatre restoration project.
To view the art online and for all other information, contact Friends of the Theatre at friends.of.the.theatre.zaac@gmail.com
Don't miss this local celebration of the arts!
All images may be viewed at https://zaac.org/2020-art-on-main-slideshow