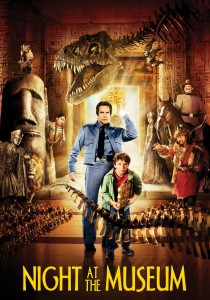 In celebration of Zumbrota's Covered Bridge Music and Arts Festival, ZAAC presents
Night at the Museum
7:30 pm Friday, June 19
Rated PG
FREE Admission sponsored by the Goodhue County Chapter of Thrivent Financial
A newly recruited night security guard at the Museum of Natural History discovers that an ancient curse causes the animals and exhibits on display to come to life and wreak havoc. Starring Ben Stiller, Carla Gugino, Ricky Gervais and Robin Williams.
Popcorn, soda and candy at family friendly prices!
The State Theatre is located at 96 East 4th Street in Zumbrota. More information at 507-732-5210.