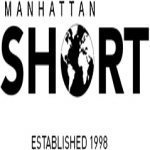 Manhattan Short Film Festival 2016
Join us September 23 to October 2, 2016, when over 100,000 film lovers in over 250 cities across six continents gather in Cinemas, Museums, and Universities for one purpose…to view and vote on the Finalists' Films in the 19th Annual MANHATTAN SHORT Film Festival.
WHAT IS MANHATTAN SHORT?
MANHATTAN SHORT is not a touring Festival; rather, it is an instantaneous celebration that occurs simultaneously across the globe, bringing great films to great venues and allowing the audiences to select their favorites.
If the Film Festival experience truly is about getting great works in front of as many eyes as possible, MANHATTAN SHORT offers the ultimate platform — one that sees its films screened in Sydney, Mumbai, Moscow, Vienna, Cape Town to cinemas in all fifty states of the United States and beyond.
Manhattan Short Film Festival
Global Film Festival – State Theatre
Sept 23, 2016 7:00 PM $10
Sept. 24, 2016 7:00 PM $10
Sept. 25, 2016 2:00 PM Matinee $10